12 edibles to plant this spring
By the time spring arrives, most of us are well and truly ready to wave goodbye to winter.
This is particularly true for us gardeners. The mornings are brighter, the days are getting longer and the air is fresh with new scents. The bees are alive with delight and buzz as you plant new seeds.
My partner and I love nothing more than springtime afternoons in the garden, beer in hand, kelpie at foot.
Nothing excites me more than getting my herbs, leafy greens and veggies into my raised beds.
I still have a lot of herbs and leafy greens growing from when I planted in autumn, but I'll plant another succession to keep the supply chain full for the warmer months ahead.
The list below is what I'll be planting in September and October. Try this combination and I'm sure you'll have some fun and success.
Remember you'll need at least six hours of sun a day and at least 30 centimetres of soil in beds or pots.
Herbs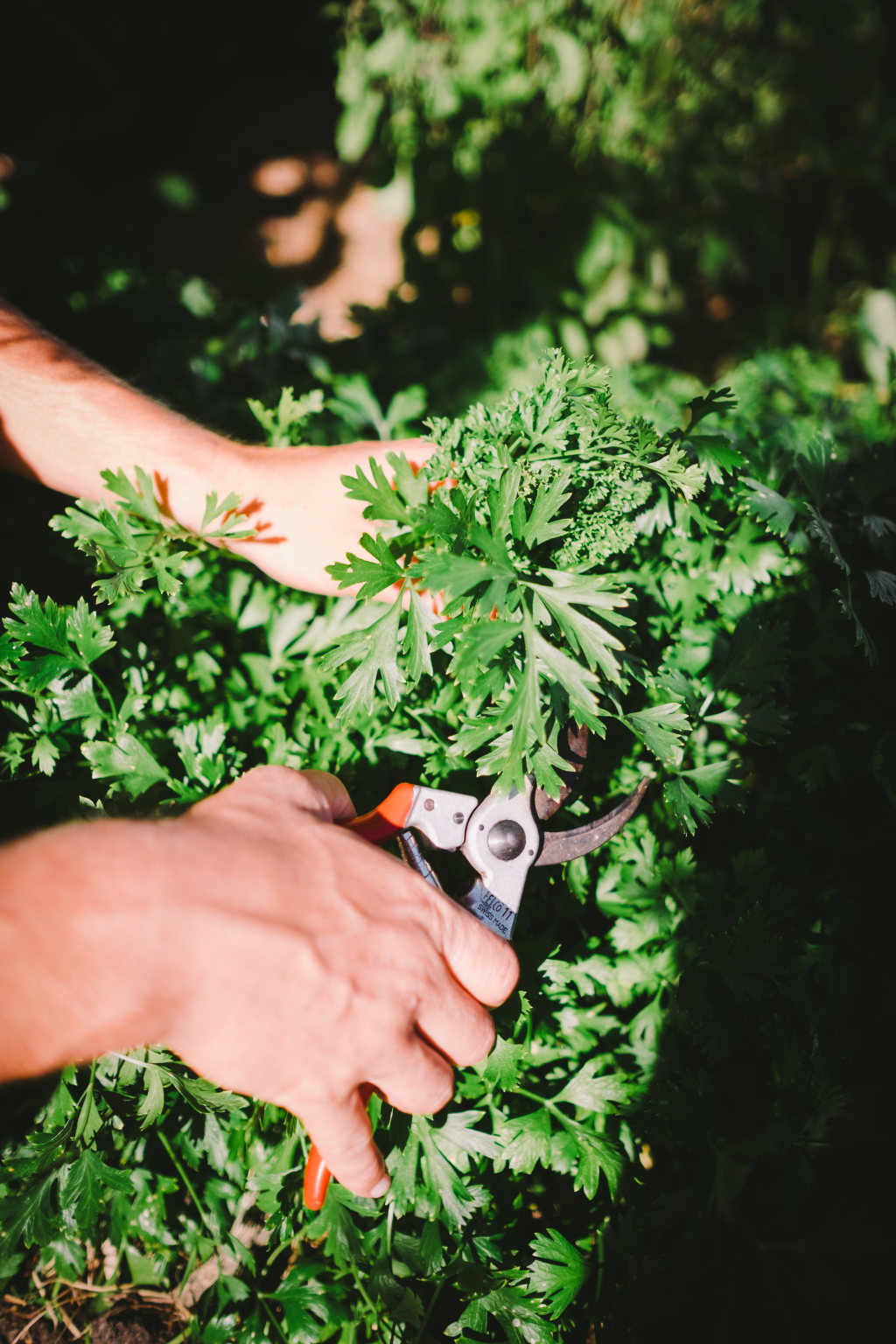 DILL Scatter a dozen seeds and cover with five millimetres of soil. Once they sprout, thin them out to a few of the strongest seedlings. Dill will flower in hot weather, providing food for bees and beneficial insects. Save the flowers' seed heads to plant next spring or add to your dill pickle recipe.
PARSLEY Plant seeds or a few seedlings spaced out and avoid planting the entire punnet of 50 seedlings in one hole. Just one seedling per pot or, if planting into a garden bed, 30 centimetres apart.
BASIL Varieties include sweet, Thai and Tulsi. Try picking a couple of them. Plant from seed in punnets indoors and transplant into the garden when it's warmer. For Sydney, September is ideal and for Melbourne and Canberra, wait until October.
CORIANDER Soak seeds overnight for a better germination rate. Don't bother buying seedlings as they'll be stunted after transplanting. Scatter, cover, keep your soil damp and thin out the seedlings to a few of the best plants.
WATERCRESS Watercress grows well in shadier spots and should really have five-star "superfood status" considering how nutrient-dense it is. Scatter about 40 seeds on the soil surface to do their thing.
Leafy greens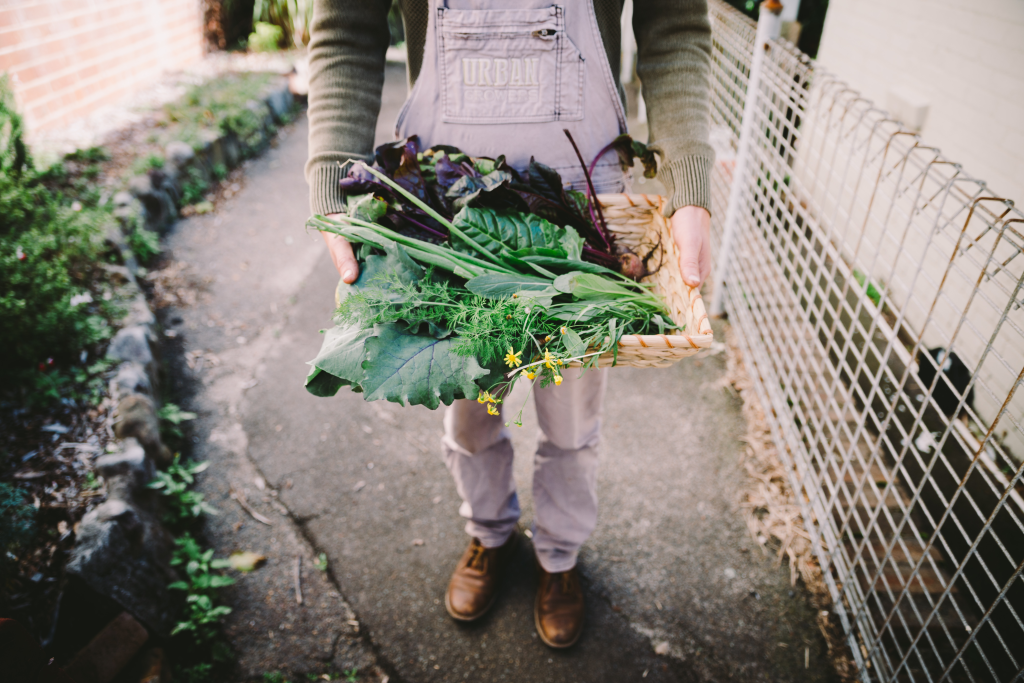 KALE Kale is a superstar on the food and health scene. It's easy to grow from seedlings and we only plant three of the strongest-looking seedlings. I'm growing Tuscan Cavolo Nero (the largest), Red Russian and Blue Scotch.
SILVERBEET We made spanakopita with greens from our garden and couldn't have done it without silverbeet. It's best to plant direct from seed or pick up a punnet of six healthy seedlings and space 30 centimetres apart. Condition soil with organic compost and plant food.
ROCKET We're becoming quite lenient with which meals "go with" rocket – surely everything could do with some hot, peppery greens? We find salad rocket and wild rocket easiest to grow from seed.
Veggies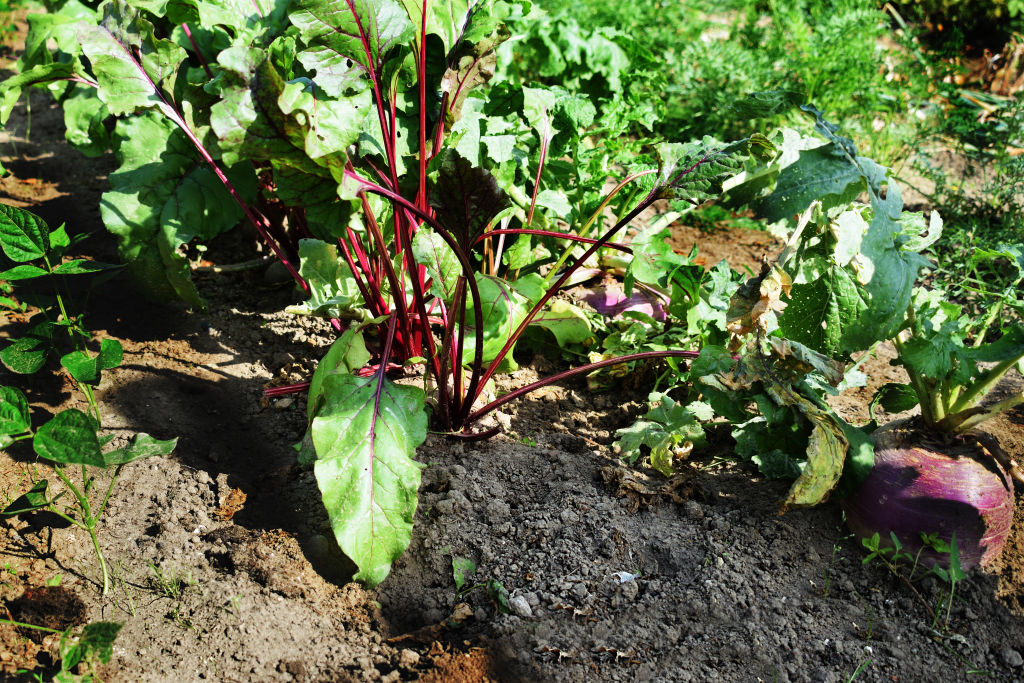 TOMATO So many tasty options. Some varieties require a trellis or staking and provide a longer harvest period, while dwarf (determinate) varieties can stand alone or hang from baskets if space is limited. Plant seedlings into the garden or pots in full sun with plenty of space and airflow.
CUCUMBER Cucumbers are climbers so, like their other climbing friends, are best grown from seed and in the ground rather than in pots. Choose smaller varieties for pickling or Spacemaster for salads.
RADISH Radishes are one of the fastest-growing veggies, and a good one to get the kids planting as they'll feel like green-thumbed superstars in no time. The smaller salad varieties come in a range of colours and shapes and can be ready in about six weeks. Always grow from seed planted one centimetre deep and 10 centimetres apart. Pick and plant every four to eight weeks throughout the year.
BEETROOT Beetroot brings a welcome brightness, earthiness and sweetness to our plates. We use the young leaves in salads too; just allow them to marinate in a vinegar-based dressing for 10 to 15 minutes before serving as this will soften them up. They are an easy root crop to get in the ground now – simply plant as you would your radishes.