How to successfully grow coriander
If there's one herb that causes the most heartache among new gardeners it's coriander. Such a potently delicious herb to eat but, boy, is it a fickle thing to grow if you don't have the inside info.
Coriander is one of the most loved and eaten herbs at our home – perfect for adding an exotic touch to even the most bland of meals. Both the leaves and seeds can be used in many dishes, and as a bonus the flowers attract beneficial insects, too.
And my mum seemingly has the inside info. She could tell you how to grow it in one sentence: "Just buy a packet of seeds and throw them into the garden bed." Simple. This works if your garden is like hers with ample fresh compost, morning sun, a regular water, and 35-plus years' gardening experience also helps.
For those of you who aren't having the same kind of luck with your coriander, I've elaborated on my mum's advice below.
Where to grow
Grow coriander close to your kitchen in pots with your other herbs that require regular picking or, like we do, at the edge of your garden bed for easy access. Full sun will give you the quickest growth for soft herbs like these, but a half day of sun will also suffice. Remember, though, when it's planted in full sun, it will be much thirstier.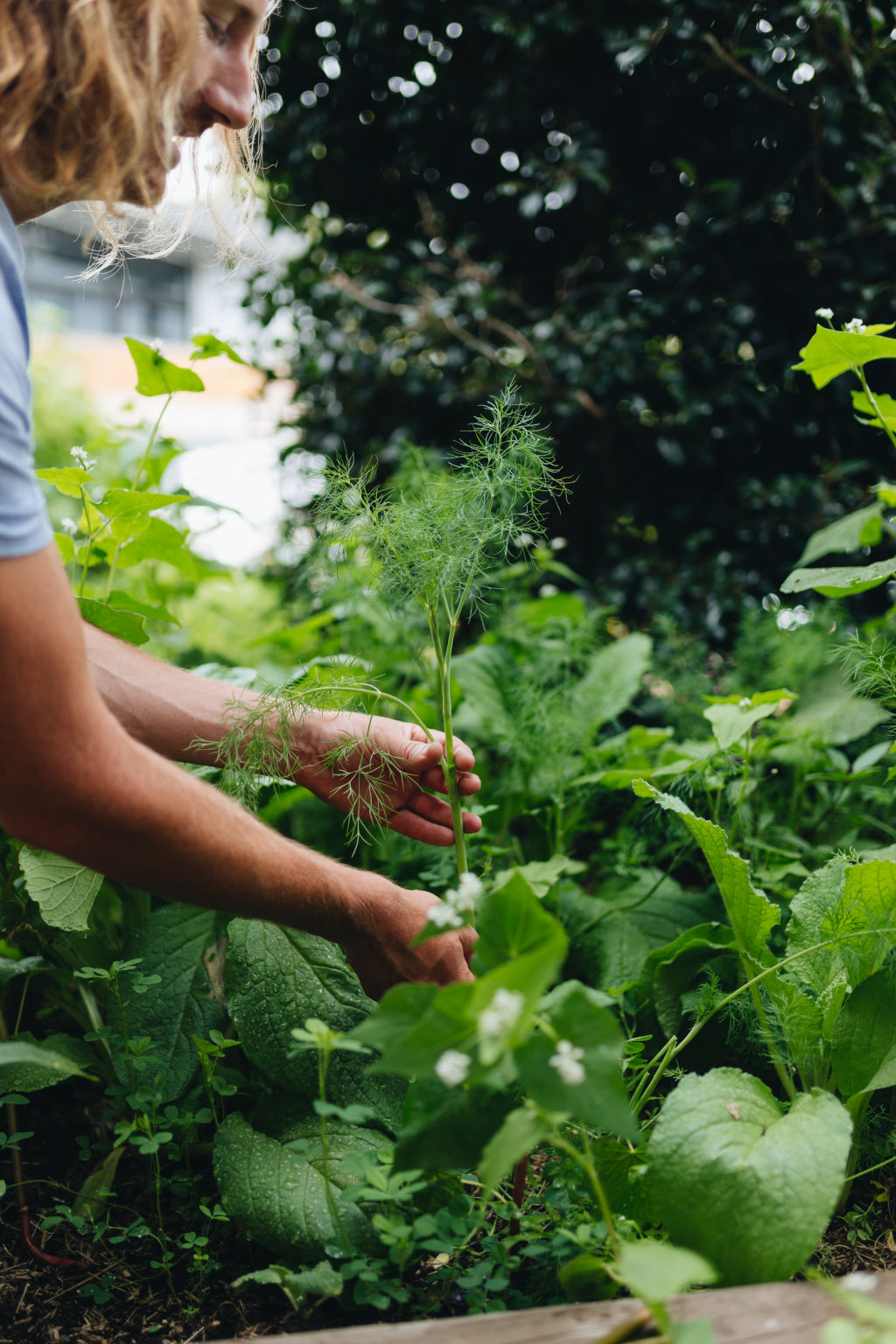 When to grow 
Always sow from seed, as coriander seedlings are so fond of being transplanted and are often damaged when separated into single seedlings from a punnet. Coriander performs best when planted after the summer solstice. When I taught gardening at Bondi Public School, the students would drop the coriander seeds into the soil at the start of term one (February). These would grow into good-sized plants in autumn, but wouldn't bolt to seed as they do leading into summer. The plants were used in the kids' cooking classes for months before we let them go to seed in late spring.
How to maintain
Prep your soil with blood and bone and give your coriander a watering can's worth of Seasol or worm juice once a fortnight. Keep up the watering, as a heat-stressed plant will bolt to seed much sooner. At home, a few plants should give you enough leaf if you're using it weekly. Succession planting of seeds every few weeks in spring will give you short-lived plants but, in my opinion, are still worth having.
How to harvest
For the leaf, cut the outside stems down low to the ground. Let at least one of your corianders go to flower for the pollinators and you'll get seeds for replanting, too. These dry, brown seeds can then be harvested for sowing or cooking.
Recipe: Coriander, lime and garlic dressing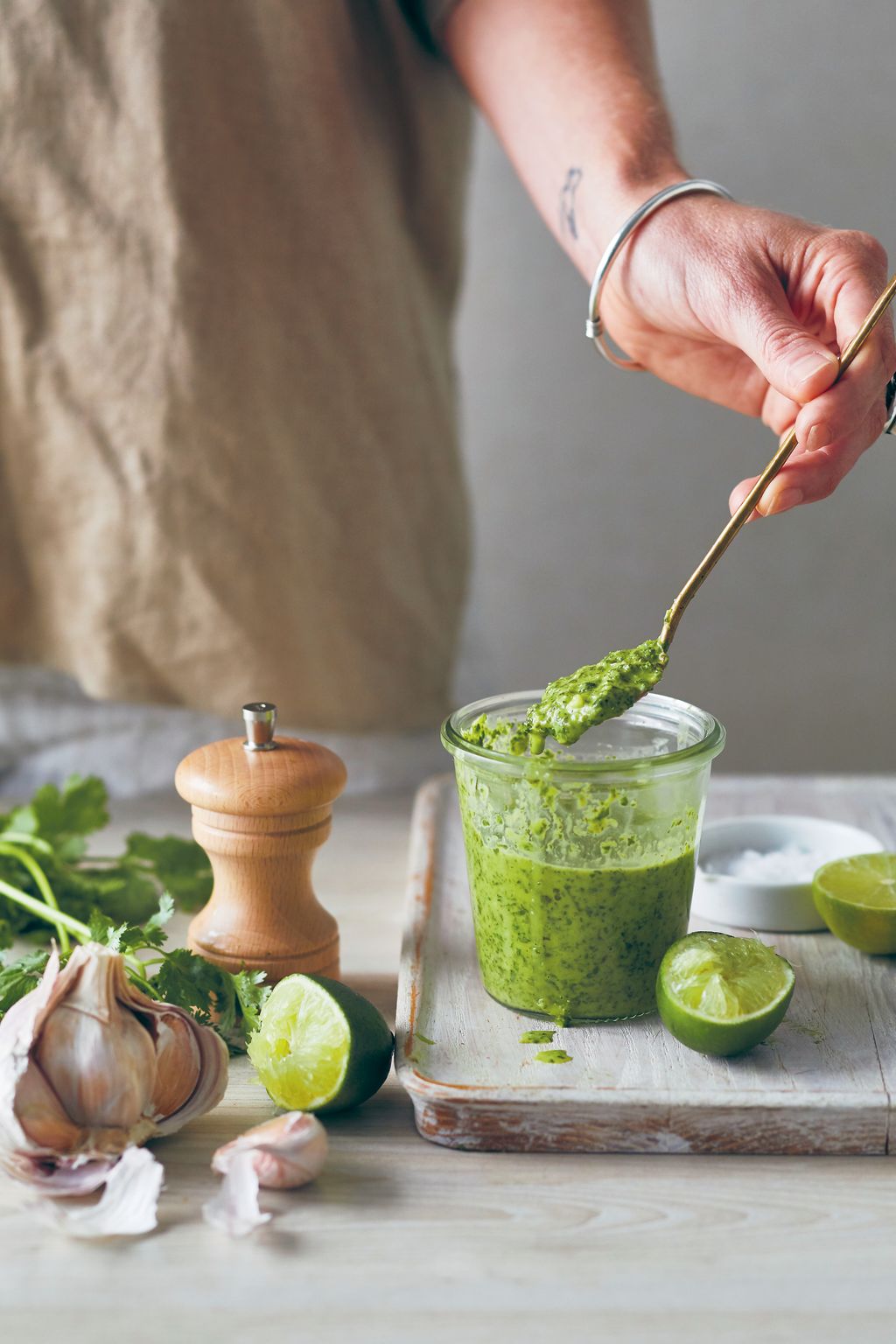 Makes 500ml
2 garlic cloves
1 bunch of coriander (leaves and stems), roughly chopped
Juice of 2 limes
3 tablespoons olive oil
2 tablespoons of white wine vinegar
Makes 500ml ½ teaspoon of sea salt
This is our go-to salad dressing to accompany any bowl of leafy greens. It's tangy with a bright lime flavour, and will jazz up any old salad. The coriander is a must but if you have an abundance of mint, feel free to add that in too. And if you want a little extra creaminess, add a spoonful of tahini to the blend.
1. Place all ingredients in a food processor or blender and blend until smooth.
2. Place in a sterilised jar and keep in fridge for up to three weeks.
Tip: Serve in a dipping ramekin with torn pieces of freshly baked sourdough for a pre-dinner snack.